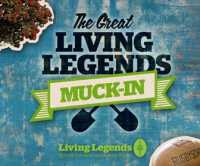 Related resources
Regional
Accomodation
Transport
Activities
The Great Living Legends Muck-In - Manawatu
Provider: Living Legends
Region: Manawatu - Wanganui
Duration
Ongoing
Description
Living Legends is managing 17 native tree planting projects throughout New Zealand during Rugby World Cup 2011. We are working with provincial rugby unions and community groups for each planting, and we'd love overseas visitors and locals to join us in supporting and enjoying our natural heritage. As well as that we are honouring our Rugby Legends – each planting site is dedicated to a New Zealand rugby icon.
Living Legends is planting in the Manawatu Gorge Scenic Reserve, as part of DOC's Manawatu Gorge Biodiversity project.
This project is a major initiative involving local authorities, transport agencies, Department of Conservation, community organisations, Iwi, and individual land owners.
The project has a vision to raise this dramatic landscape to a model of restoration for biodiversity and recreation at a national and international level.
The upgraded Gorge track is already a must do for walkers from across the country, experiencing the outstanding views not seen from the gorge itself and a wonderful piece of hardwood/podocarp forest.
Living Legends will provide an outstanding experience for those involved on the day with the opportunity to get up close and personal with wind turbines, walk part of the Gorge Track, and visit several lookouts. This ambitious project will be more than just a planting day, a day with a challenge that will be worth the effort.
On 1 October 2011, volunteers will plant 5000 additional native trees at this site as part of Living Legends programme of work – come and join us.
The Manawatu Rugby Legend is Sam Strahan, who played 45 games for the All Blacks in the 1960s and is a former president and life member of Manawatu Rugby Union.
Visuals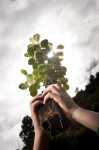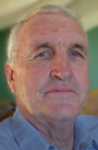 Skills required
General willingness to muck-in and have fun