Related resources
Regional
Accomodation
Transport
Activities
Wellington Zoo Corporate Volunteering
Provider: Wellington Zoo
Region: Wellington
Duration
26 November 2008 - Ongoing
Description
Get out in the fresh air and get your hands dirty
Volunteering at Wellington Zoo is a great opportunity for you and your colleagues to make a contribution to your community. It is a great team building exercise – good for re-energising employees and increasing morale.
We mostly need help with outdoor tasks, such as spreading bark mulch, weeding and planting projects. Though we may have other projects you could be involved in, we can look at activities suited to the interests and skill set of your team.
Contact gemma.stewart@wellingtonzoo.com to find out more about volunteering opportunities at Wellington Zoo.
Visuals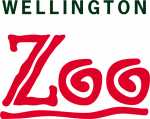 Skills required
An enthusiastic and willing attitude