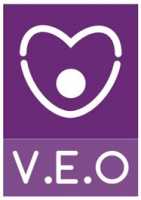 Related resources
Regional
No resources found for this region and category.
Accomodation
YHA - Youth Hostel Association
Transport
Activities
Volunteer in Northern Viet Nam!
Provider: Veo volunteer
Region: Nationwide
Duration
Ongoing
Description
With the aim to help local communities and vulnerable groups through education, Volunteer for Education Organization (V.E.O) has been conducting volunteer work camp programs. In these programs, V.E.O runs a variety of voluntary projects focusing on rural areas, orphanage centers or schools for disadvantaged children. By working directly local communities and vulnerable groups, volunteers will help them with non-formal education and other activities, bringing them a chance to get new skills for their life and career in the future.With this long term support in education, V.E.O hopes to bring a brighter future to whoever receive our help.

Skills required
English, teamwork