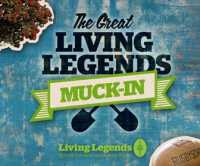 Related resources
Regional
Accomodation
Transport
Activities
The Great Living Legends Muck-In - Horowhenua-Kapiti
Provider: Living Legends
Region: Wellington
Duration
Ongoing
Description
Living Legends is managing 17 native tree planting projects throughout New Zealand during Rugby World Cup 2011. We are working with provincial rugby unions and community groups for each planting, and we'd love overseas visitors and locals to join us in supporting and enjoying our natural heritage. As well as that we are honouring our Rugby Legends – each planting site is dedicated to a New Zealand rugby icon.
Just north of Paekakariki village, lies Whareroa Farm which is an old Lands and Survey property and the title of which now resides with the Deartment of Conservation.
The farm has a significant Maori and European history which once included forming part of the McKays marine camp during WW2.
Its location, immediately opposite the main entrance to Queen Elizabeth from SH1, makes this a high profile site and is expected to form the focus of a key environmental visitor experience in the future.
DoC is undertaking significant work in developing the entrance, visitor centre, and associated walking tracks.
A local gardians group is already involved in restoration planting. Farming will continue on 189ha of the 450ha property adding a special flavour to the visitor experience.
Plans for mountain bike tracks, poled tramping tracks will extend activities towards the Akatarawa Forest on the eastern boundary of the property.
On 4 September 2011, volunteers will plant 2550 additional native trees at this site as part of Living Legends programme of work – come and join us.
The Horowhenua/Kapiti Rugby Legend is the sensational "Paekakariki Express, Christian Cullen.
Cullen played a big role in New Zealand rugby through the late 1990s and was given an emotional and overwhelming farewell when he bowed out of New Zealand rugby to take up a contract with Munster in Ireland at the end of the 2003 season.
Visuals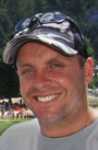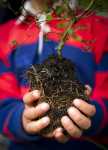 Skills required
General willingness to muck-in