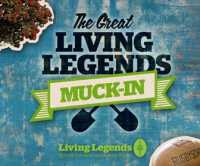 Related resources
Regional
Accomodation
Transport
Activities
The Great Living Legends Muck-In - Tasman
Provider: Living Legends
Region: Nelson - Marlborough
Duration
Ongoing
Description
Living Legends is managing 17 native tree planting projects throughout New Zealand during Rugby World Cup 2011. We are working with provincial rugby unions and community groups for each planting, and we'd love overseas visitors and locals to join us in supporting and enjoying our natural heritage. As well as that we are honouring our Rugby Legends – each planting site is dedicated to a New Zealand rugby icon.
The Whakapuaka area, located at the head of the Haven Estuary adjoining the Boulder Bank north of Nelson, is a valuable ecological and recreational resource and is a prominent feature seen by those arriving in Nelson via State Highway 6.
The area where Living Legends will be planting is focused around the Department of Conservation administered Whakapuaka Wildlife Reserve.
The Haven Estuary is of national importance as a major feeding area and roost for wading birds and regionally important as a nursery and feeding area for fish. The Boulder Bank is internationally recognised and is a fragile and ecologically unique feature.
On Saturday 24 September 2011, volunteers will plant 5000 additional native trees at this site as part of Living Legends programme of work – come and join us.
The Tasman Rugby Legend is the legendary former All Black captain and former Director of Rugby at the Tasman RFU, Todd Blackadder.
Blackadder played for the All Blacks 25 times, including 14 as captain. He also played for the Crusaders at lock
Visuals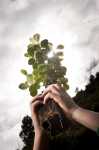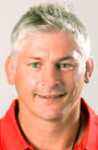 Skills required
General willingness to muck-in and have fun