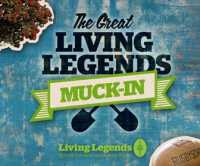 Related resources
Regional
Accomodation
Transport
Activities
The Great Living Legends Muck-In - Mid/South Canterbury
Provider: Living Legends
Region: Canterbury
Duration
Ongoing
Description
Living Legends is managing 17 native tree planting projects throughout New Zealand during Rugby World Cup 2011. We are working with provincial rugby unions and community groups for each planting, and we'd love overseas visitors and locals to join us in supporting and enjoying our natural heritage. As well as that we are honouring our Rugby Legends – each planting site is dedicated to a New Zealand rugby icon.
The Harris Scientific Reserve kanuka sanctuary near Ashburton protects one of the last stands of dry-land kanuka in Canterbury. The 2.5ha paddock and its surrounding natural and undisturbed dry-land kanuka stand were purchased by the Ashburton District Council along with an adjoining 8ha paddock to the east.
Forest and Bird were granted a "license to occupy" by the council on condition a trust was set up to manage the site. The total area of 10.5ha is now managed by the Ashburton Community Conservation Trust. The Trust has already planted the 2.5ha area within the natural kanuka border.
The Living Legends planting on this site will not produce a lush and spectacular example of revegetation, which in itself is an important lesson that ecological value is not necessarily a reflection of eye appeal, a key reason why this site belongs in the project.
On Sunday 4 September 2011, volunteers will plant 2500 additional native trees at this site as part of Living Legends programme of work – come and join us.
The Mid Canterbury/South Canterbury Rugby Legend is Jock Ross. Former All Black, Ross was a tall lock who was one of the most distinctive figures on the representative scene through the 1970s and into the mid 80s.
He has remained active in rugby since his playing days ended by coaching and he also became involved as a television presenter on the programmes devoted to the second and third divisions. His son Isaac Ross is following in his footsteps as a fine All Black lock.
Visuals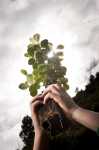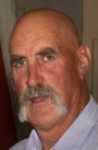 Skills required
General willingness to muck-in