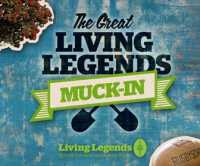 Related resources
Regional
Accomodation
Transport
Activities
The Great Living Legends Muck-In - Buller/West Coast
Provider: Living Legends
Region: West Coast
Duration
Ongoing
Description
Living Legends is managing 17 native tree planting projects throughout New Zealand during Rugby World Cup 2011. We are working with provincial rugby unions and community groups for each planting, and we'd love overseas visitors and locals to join us in supporting and enjoying our natural heritage. As well as that we are honouring our Rugby Legends – each planting site is dedicated to a New Zealand rugby icon.
The Punakaiki Coastal Restoration project is on the beautiful West Coast of New Zealand's South Island. This project focuses on habitat restoration of coastal land adjacent to Paparoa National Park.
The project is a partnership between Conservation Volunteers New Zealand and Department of Conservation involving abandoned mining land gifted to DoC by Rio Tinto.
The Conservation Volunteers aim to restore the biodiversity of the area, develop an education and knowledge base to support species protection, strengthen community networks, build the capacity of community partners to engage with and use the site, and provide a "new heritage" for the benefit of future generations.
The project is just under a year old, and aims to plant 20,000 trees a year, some raised on the site and others bought in from local suppliers.
On Saturday 1 October 2011, volunteers will plant 5000 additional native trees at this site as part of Living Legends programme of work – come and join us.
The West Coast/Buller Rugby Legend is former All Blacks Manager John Sturgeon. John was made an MBE in 1991 for his services to sport.
The Greymouth resident is a Life Member and former Chairman of the West Coast RFU, was elected as NZRU Vice President in 2007 and was elected NZRU President in 2009.
Visuals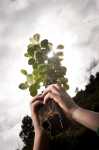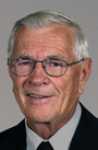 Skills required
General willingness to muck-in and have fun