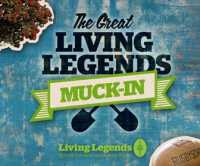 Related resources
Regional
Accomodation
Transport
Activities
The Great Living Legends Muck-In-Bay of Plenty - Rotorua
Provider: Living Legends
Region: Bay of Plenty
Duration
Ongoing
Description
Living Legends is managing 17 native tree planting projects throughout New Zealand during Rugby World Cup 2011. We are working with provincial rugby unions and community groups for each planting, and we'd love overseas visitors and locals to join us in supporting and enjoying our natural heritage. As well as that we are honouring our Rugby Legends – each planting site is dedicated to a New Zealand rugby icon.
The Hamurana Springs Recreation Reserve is famous for its beautiful crystal clear fresh water springs that emanate from the ground and flows downstream into Lake Rotorua. The surrounding wildlife sanctuary plays host to many species of birds including black teal, scaup, herons and the endangered dabchick.
Hamurana residents and members of the wider Rotorua community have a long association with the reserve. In early 2004, management of the reserve reverted to the Department of Conservation who has been undertaking weed control and revegetation works since.
The local community and tangata whenua have been involved in community working days. However, a great deal of work remains to be done. In 2005 the Department of Conservation had an ecological restoration action plan prepared which included the identification of zones of various activities.
On Sunday 11 September, Living Legends will plant 2530 native trees around the high-profile stream edge area which is in urgent need of revegetation – come and join us.
The Bay of Plenty Rugby Legend is the dynamic All Black hooker from Ngongotaha, Hika Reid.
Reid played 40 matches for the All Blacks from 1980 to 1986, has formerly had coaching roles with New Zealand Maori and Bay of Plenty, along with English clubs Harlequins and London Irish.
Visuals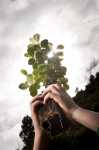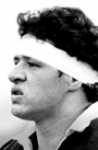 Skills required
General willingness to muck-in