Related resources
Regional
Accomodation
Transport
Activities
Te Urewera Stoat Trap Installation
Provider: Department of Conservation
Region: Bay of Plenty
Duration
Ongoing
Description
We are looking for volunteers to help Install 1500 double set DOC 200 stoat traps in one of the best examples of podocarp forest in the country. Te Urewera has very strong populations of many endangered species including the North Island Brown Kiwi, Kokako, Kaka, Whio and many more all contributing to the Orchestral songs of the forest. We will be installing stoat traps to help sustain and increase the current populations of birds. There are 4 operations at 1 week in duration for each. the dates are as follows:
November - 3rd to the 7th
24th to the 28th
December - 8th to the 12th
January - 12th to the 16th
You will be flown into the backcounty by helicopter on tuesday morning and stay until friday.
We will cover food, accommodation and transport from Whakatane
The traps are 16kg to be carried on pack frames mostly downhill. fitness should be considered. We will be working in teams of 3-5. Backcountry and wilderness experience is a bonus but not mandatory.
This will be a fun mission and a great way to see this beautiful forest.
Visuals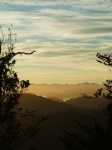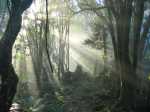 Skills required
High level of fitness, map reading