Related resources
Regional
Accomodation
Transport
Activities
Te Urewera National Park
Provider: Department of Conservation
Region: Bay of Plenty
Duration
Ongoing
Description
Te Urewera National Park is 212000ha of rainforest, the largest in the North Island. Much of its terrain is very dense and many of the native trees are in excess of 600years old. Volunteer projects are available in both the northern and southern areas of Te Urewera National Park.
In the northern Te Urewera, volunteers are required to assist the BioAssets team monitor kiwi and kokako in the Te Urewera Mainland Island area. Project work is limited and volunteers must have experience working in the back country and be used to moving through dense forest. Volunteers would be accommodated in one of our DOC huts in the forest for much of the project duration. This opportunity is available 1. one week before and after the christmas and new year week and 2. One week before and after Easter Weekend.
In the southern Te Urewera, volunteers are required to assist with:
1. Tack, Hut & campsite maintenance (Jan - Mar incl and Sept - Nov incl).
2. Hut / Campsite wardening (Panekire Hut, Waiopaoa Hut and Sandy Bay Hut, Mokau campsite) from 20 Dec to 10 Jan annually and one week either side of Easter and Labour weekends; A caravan maybe provided to the Campsite warden at Mokau campsite.
2. Flora / Fauna monitoring (Sep to 20 Dec and mid Jan to mid Apr). Working alongside our Bio Assets team, volunteers can assist with the monitoring of, mistletoe, dactylanthus, rata, ngutukaka, gecko, powelliphanta, whio as part of the team and at times, autonomously.
3. Weeds / Pest control (Sep to 20 Dec and mid Jan to mid Apr) volunteers can assist with weeds and pest control - stoat trapping / trap maintenance / weeds busting. Volunteers are expected to work as part of the team.
4. Front Line Reception at the Aniwaniwa Visitor Centre (all year) volunteers are invited to apply for a 4-6 week project working in our Visitor Centre - retail sales, providing track, weather and area information, assisting with temporary displays.
Food: All volunteers must supply their own food for the duration of their project and organise transport to and from Lake Waikaremoana although, there is provision for pick up and drop off to Wairoa only.
Accommodation: Available on location.
Gear: All volunteers must supply their own bedding, clothing and bring good tramping boots and waterproof wet weather gear.
Visuals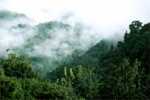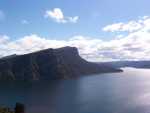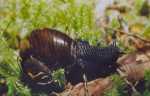 Skills required
have a love of the great outdoors