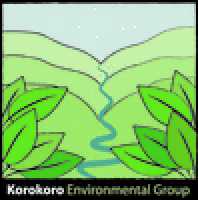 Related resources
Regional
Accomodation
Transport
Activities
Korokoro working bees and pest monitoring
Provider: Korokoro Environmental Group
Region: Wellington
Duration
Ongoing
Description
Korokoro Environmental Group organises and supports a range of environmental activity, mainly focussed on the Korokoro hills and the valley. Korokoro is on the western hills above Petone.
- We have made and maintained bush and hilltop walking tracks, such as Puketirotiro.
- We also restore and sustain bush reserves by weeding and planting
- We work with the Greater Wellington Regional Council to monitor pest activity in the Korokoro Valley, which assists GWRC in understanding the effectiveness of its pest control.
- We also make constructive submissions on Hutt City Council and GWRC planning
Our working bees are suitable for families with children 10 years upwards, and for people seeking work experience. Pest monitoring requires a moderate level of fitness but you can accompany an experienced monitor to see if it is for you. The organisation has no paid staff , relying on local volunteers who are in conservation for the long term. Korokoro is a moderately hilly area, with easy access for average person.
Skills required
Enthusiasm, moderate fitness (pest monitoring), willingness to learn